City of Greenbelt – Shadow Puppet Workshop (New!)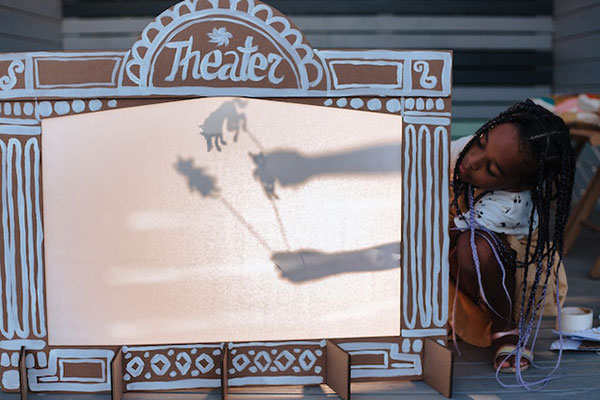 Events Details



Venue
Greenbelt Community Center
Date: 11/07/2022 4:15 PM – 11/21/2022 5:15 PM
Location: Greenbelt Community Center
15 Crescent Road
Greenbelt, Maryland 20770
AGES 6-12 – Using stories from Aesop's Fables, students will learn how to animate light and shadow to engineer their own shadow puppet shows. The class will culminate in a puppet show for friends and family.
Register for activity # 433607-1
Meets M 4:15 – 5:15 pm / Community Center, Room 113
3 meetings: 11/7 – 11/21
Greenbelt residents: $60. Non-residents: $70.
Workshop led by Michael Lamason and Black Cherry Puppet Theater
Don't forget to check out the city of Greenbelt Calendar for information on upcoming events.