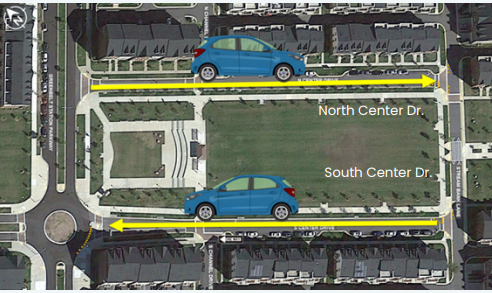 New Traffic Pattern at Greenbelt Station
North Center Drive and South Center Drive become a one-way street this week.
This change in traffic patterns is a long time in the making, and it was completed at the request of the community to allow for additional on-street parking. After implementation, a reevaluation of parking concerns at Greenbelt Station will determine if additional steps need to be taken.