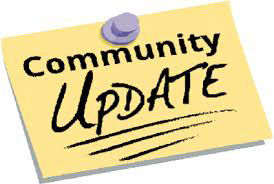 The 2023 Greenbelt Station Annual Property Inspection is Underway
We have started the Greenbelt Station Annual Property Inspection. While maintenance of common areas is the responsibility of the Association, maintenance of your yard is your responsibility.
During inspections, we found two main recurring issues. Please take a few minutes to look at your home and ensure the following issues are addressed, preventing a violation notice.
WEEDS AND OVERGROWN BUSHES – Please remove all weeds and dead plants from flower beds and weeds growing between the rocks or mulch on the alleyways. Please ensure your shrubs and trees do not encroach into sidewalks and pedestrian ways and that shrubs are not overgrown and cover your front windows, house numbers, and entryway.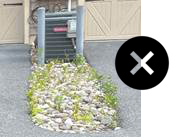 For your convenience, yard waste removal is every Thursday. Please ensure that all grass clippings, loose leaves, and yard waste are bagged in paper bags and cut branches no longer than 2 feet long are tied in small bundles and placed beside the trash containers.
DO NOT PLACE GRASS CLIPPINGS AND BRANCHES ON TRASH CONTAINERS. The trash vendor will not empty trash containers that hold yard waste.
TRASH CANS OUT – Please place your trash cans out of view on non-trash days. Trash and Recycling containers are not permitted in public view except on the evening before trash day and the day of trash collection.
Let's continue working together to "Keep Greenbelt Station Beautiful" by taking a few minutes to look at our homes and ensuring maintenance concerns are noted and addressed.