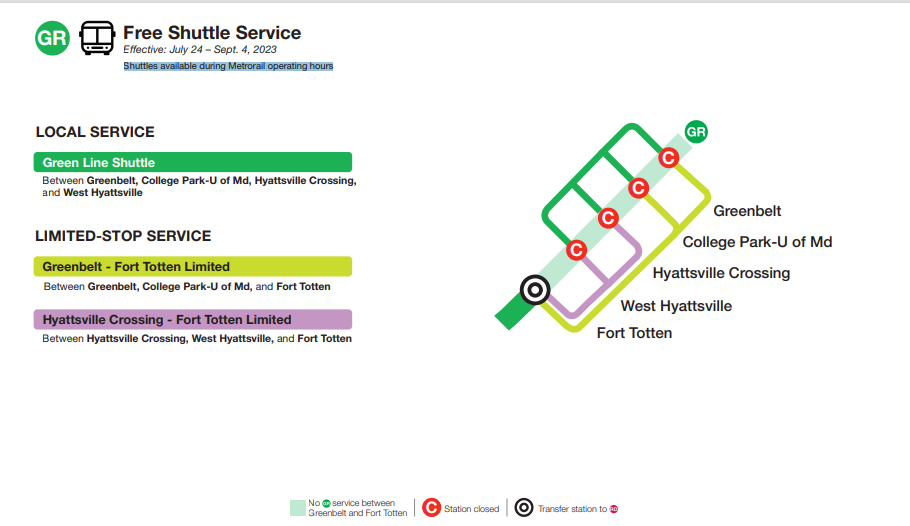 WMATA 2023 Major Green Line Summer Construction Closure
CITY OF GREENBELT
Greenbelt – Fort Totten: CLOSURE July 22 – Sept. 4
This shutdown will focus on installing fiber-optic cables to improve rail network technologies. Once installed, the fiber-optic cables will allow Metro to get more updates done during non-customer hours, which means less downtime in the future.
Station Closures: Greenbelt, College Park-U of Md, Hyattsville Crossing, West Hyattsville
Free Shuttle Service effective July 24 – September 4, 2023. (Shuttles available during Metrorail operating hours.)
Stay informed at wmata.com/2023majorconstruction, and we encourage you to sign up for email updates to receive the latest project news and information.
Please visit Special Event Calendar | Greenbelt, MD for a calendar of events.